Article originally posted on www.erieinsurance.com

(opens in new tab)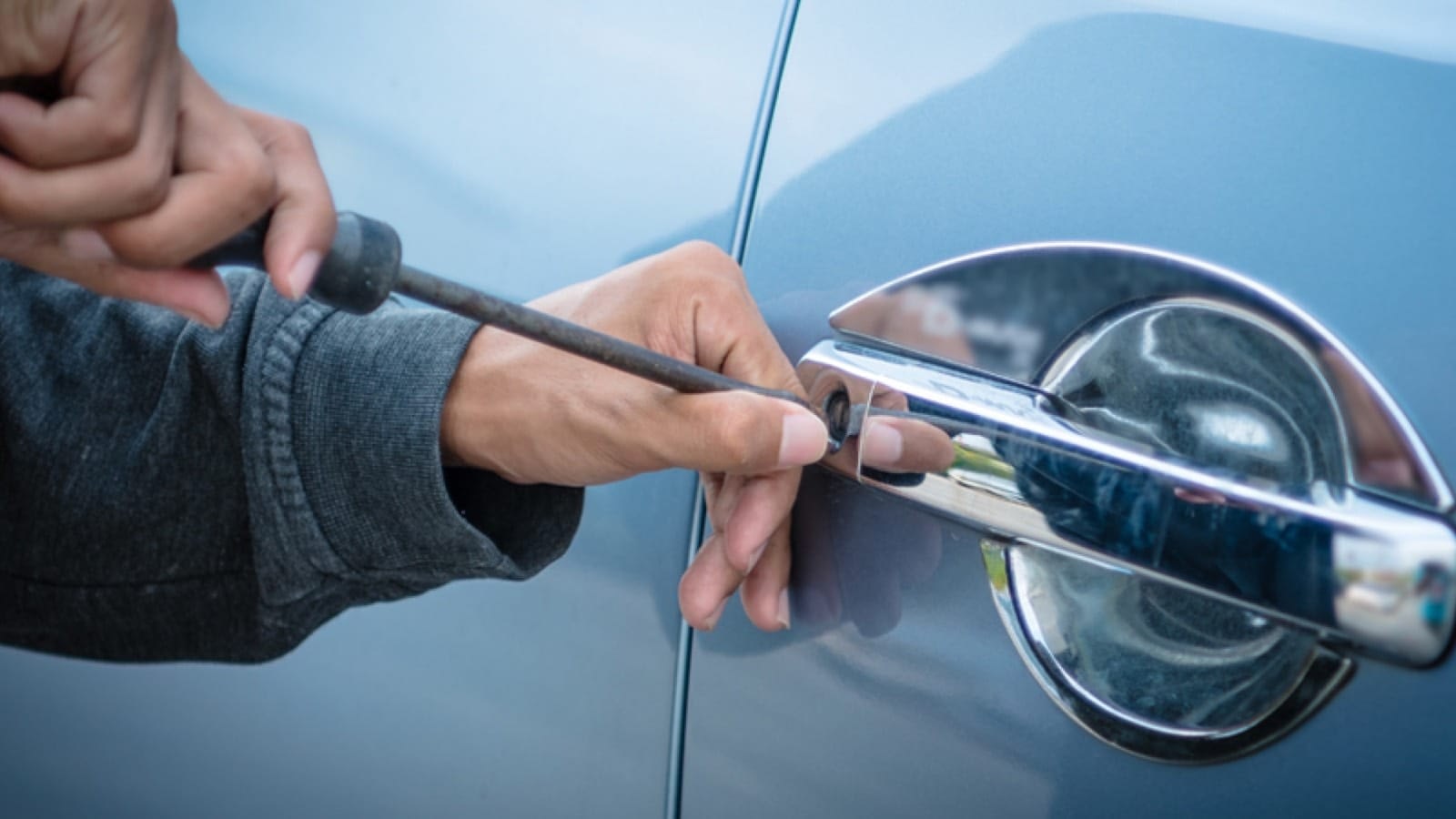 Everyone knows auto insurance is there to help when your vehicle's been damaged. But what happens when all you're left with is an empty parking spot?
According to the Insurance Information Institute, more than 700,000 vehicles are stolen in the United States every year. And compared to an auto accident or weather damage, a stolen car raises more questions than answers. How do I file a claim? Will I ever get my car back? If it's totaled, when I do see it again?
Relax and take a deep breath. Because we're here to explain how auto insurance can help cover you if someone steals your ride.
Is theft covered by car insurance?
Similar to hail damage or vandalism, car theft is considered a non-collision event. That means comprehensive insurance can help cover the cost of your stolen car — whether or not it's recovered – minus your deductible.
Unlike auto liability coverage, comprehensive coverage is optional if you own your vehicle outright. If you have a loan on your car, chances are your lender requires collision and comprehensive insurance. But regardless of whether or not it's required by your lender, comprehensive coverage is the best way to ensure you'll be protected in the event your car is stolen.
Will comprehensive insurance replace my stolen vehicle?
Stolen vehicle claims are treated similarly to a total loss from an auto accident. Comprehensive insurance can provide protection up to the actual cash value (ACV) of your vehicle, less your deductible. The ACV represents your car's current, depreciated market value — not the price you paid for it.
Still owe money on your vehicle? Since the cash payout for a stolen car is based on its actual cash value – not the amount you have left on your car loan – you could be in a tough spot if your car is worth less than you owe.
That's where ERIE's New Auto Security Coverage Endorsement* can help, by making up the difference between your insurance settlement and the remaining loan principal. (Ask your local agent for details and availability in your state.)
What happens if your car is recovered?
It's important that you promptly report the theft to the police and to ERIE. If your car is found, a claims adjuster will assess the damage and determine the cost of repairing it.
Comprehensive coverage can help pay for the damage done to your car while it was out of your possession, minus your deductible. If it's deemed a total loss, you'll receive the actual cash value of your car minus your deductible.
What are the chances of finding my car?
Unfortunately, less than half of all stolen cars are recovered — around 45% nationwide. So while there is a chance you'll get your car back, whether it's worth repairing is another question.
Typically, insurance companies wait about 30 days before counting the theft as a total loss. After that, comprehensive coverage will pay for the actual cash value (ACV) of the car, minus your deductible.
If you have a tracking device or GPS in-vehicle security system, you may have a better chance of finding your car. Factory remote assistance services like OnStar could possibly determine the vehicle's location or reduce the engine power if it's been reported stolen. LoJack is also an option for people who want to buy an aftermarket system.
Am I covered for a rental car?
Rental car coverage can help pay for a rental car while you don't have access to yours after a covered loss. But you should always ask your agent how many days a rental will be covered under your policy.
If you're an ERIE customer, our comprehensive coverage includes basic rental car coverage for covered losses such as car theft. Basic rental coverage provides a compact sedan rental car, and a larger vehicle can be selected if you purchase additional coverage.
This coverage varies by state, so ask your insurance agent about rental car coverage before you're in a situation where you need it. In most states, you're covered for a rental for up to 45 days. (Virginia and North Carolina work differently.) Learn more about auto insurance and car rentals.
How to prevent car theft
Any way you look at it, dealing with a stolen vehicle is a major hassle. Wouldn't it be easier to avoid the headaches in the first place?
More often than not, car thieves are looking for easy targets. So the more deterrents you put between them and your car, the more likely they are to avoid the risk.
Here a few quick tips to help keep criminals at bay:
Protect your keys. Many thefts happen because of driver error, like leaving your keys in the car. Thousands of vehicles are stolen with the owner's keys each year, so it's more common than one might think. Never leave your keys in the vehicle. And remember to store them out of sight whenever possible.
Lock it up. When it comes to car theft, half the battle is getting inside. And an unlocked car gives criminals easy entry to the driver's seat. Every time you reach your destination, roll up the windows, shut off the engine, and lock the door. That way, if a criminal does target your car, they'll have to work harder to take it for a spin.
Buy a car alarm. A blaring car alarm is usually enough to raise suspicion, especially if the person in the front seat is struggling to turn it off. Install an alarm to draw attention to your car when it's broken into. As a bonus, anti-theft devices like a car alarm may also lower your insurance rate.
Park carefully. A dark, non-secure area is perfect cover for car thieves. If you park on the street or in a parking lot, choose a well-lit spot to make suspects easily visible. Park in a garage if possible to help protect your car from the dangers outside.
Utilize anti-theft devices. Invest in a system that keeps your car from starting or the wheel from turning, such as immobilizers, wheel locks, and fuse cut-offs. Some are more expensive than others, but most criminals won't waste time figuring out how to steal the car and risk getting caught.
Hide your valuables. Sometimes cars are targeted not because of how nice the vehicle is, but because of what's inside. If you have anything of value in your car, always keep it out of sight.
What to do if your car is stolen
Although you can reduce the chances of car theft immensely, there's always a chance your vehicle could be stolen. Here's what to do when you find an empty spot where you parked your car:
Contact the police. Upon discovering your vehicle has been stolen, call the police immediately. Tell them everything you can about your car, from the make and model to the vehicle identification number (VIN) and any identifying features, like bumper stickers. Make sure your response is honest and detailed.
Call your local ERIE agent. Your agent is here to help untangle the knots and restore balance after something unexpected happens. He or she can also talk you through the process of filing an insurance claim. When filing a claim, it helps to have as much information to share as possible, such as where your vehicle was stolen and where any spare keys are kept. You should also provide your leasing or financing company's contact information and a copy of the police report.
Call your lender. If your car isn't paid off, contact your leasing or financing company. Once the claim has been processed, your insurance company will pay the lender directly. Ask your lender to contact your insurer if there's any confusion.
Get back on the road
Car thieves may steal your wheels, but they don't have to take your peace of mind. At ERIE, our commitment to you extends beyond your auto policy. Your protection means restoring your life after a claim and giving you personal, forward-looking service, too.
Contact your local ERIE insurance agent to help restore what was lost and get back to your life.
*Vehicle is considered new when less than two years old. Eligible vehicles must carry both comprehensive and collision coverage and replacement must be made with a comparable model. The endorsement is sold on a per vehicle basis, not per policy and contains the specific details of the coverages, terms, conditions, and exclusions. New vehicle replacement and better vehicle replacement do not apply to leased vehicles. When payment is made under new vehicle replacement or better vehicle replacement, auto lease/loan coverage will not apply. Coverage is not available in all states. Insurance products are subject to terms, conditions, and exclusions not described here. Coverage does not include items such as overdue payments and carry-over balances from previous leases/loans, etc. Ask your agent for details.

A better insurance experience starts with ERIE.
Haven't heard of us? Erie Insurance started with humble beginnings in 1925 with a mission to emphasize customer service above all else. Though we've grown to reach the Fortune 500 list, we still haven't lost the human touch.
Contact Edinburgh Insurance today to experience the ERIE difference for yourself.
Filed Under: Car Sense