Article originally posted on www.erieinsurance.com

(opens in new tab)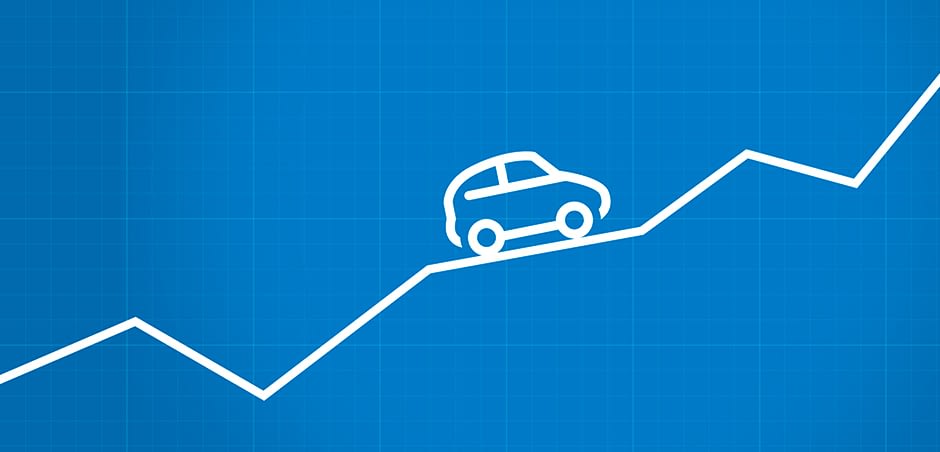 At ERIE, we don't take the price you pay for car insurance lightly. Like most companies today, we're facing increased costs of doing business. And we know that you are facing rising costs too, on everything from gasoline to breakfast cereal to housing.
And while a lot of factors go into what you pay – from vehicle safety ratings to your personal driving history – striking the balance between insurance premiums and the cost of doing business is key to any insurer's ability to meet customer expectations and pay for claims.
For questions about your specific auto policy and rate, reach out to your ERIE agent. Generally speaking though, here are some of the biggest factors that may cause auto insurance premiums to increase:
Inflation: The Consumer Price Index (CPI) rose by 4% compared to 2022. This means that on average, all of us are spending 4% more than we were a year ago for the same goods and services.
Vehicle parts: The inflation we were just talking about is even higher when it comes to vehicle parts, with those prices up by closer to 8.3%. (Historically, an increase of 2 to 3% year over year is more typical.)
Repair costs: Recent supply chain issues such as the car chip shortage and labor market pressures have driven up repair costs even more, by as much as 14.2% since 2022. Limited supplies and labor can also cause repairs to take longer, meaning customers are in rental vehicles longer—further driving up the cost of claims.
Vehicle prices: Prices for used vehicles jumped more than 27% in 2021, according to the auto industry analysts at Edmunds. New vehicle prices are up more than 14%.
Driving again (and faster): Americans are going faster than ever before. In a national survey commissioned by ERIE, 1 in 10 drivers admitted to driving at extreme speeds of 20 MPH or more over the speed limit.
Accidents: It should be no surprise based on all that fast driving, but auto accidents are getting more severe, too. The National Highway Traffic Safety Administration has reported a 12% surge in fatalities, the largest increase since reporting began in 1975.
With inflation on the rise, we understand if you're feeling financial pressure in your household budget right now. That's why we keep our founding purpose front and center when we make decisions affecting our customers:
"To provide our Policyholders with as near perfect protection, as near perfect service as is humanly possible and to do so at the lowest possible cost."
This purpose has served us well for nearly 100 years and we hope our customers agree that it has worked out pretty well for them, too. ERIE is committed to rates that cover costs properly and that will maintain the financial strength needed to keep being there for customers, year after year. If you're looking for tips on how to save on your premium without compromising your coverage, check out our blog story How To Find Good Cheap Auto Insurance.
How to Save on Your Auto Insurance
While we want to do our best to explain what's behind the increased costs you might see in your insurance bill these days, we also understand that doing that doesn't put any more money in your pocket. So here are a few ideas that might.
Ask about pay plan discounts. Depending on which plan you choose, you can save up to 7% on your auto insurance.
Get a quote with the ERIE Rate Lock® feature2. With ERIE Rate Lock®, you will pay the same premium year after year – even if you have a claim. Your rates won't change until you make certain changes to your auto insurance policy, such as adding or removing a vehicle or a driver from your policy, changing your address or where you usually park your car. (In New York, ask about ERIE Rate ProtectSM. In Maryland, ask about ERIE Select Auto.)
Take a look at your deductibles. Consider a higher deductible to lower your auto insurance premium. Read our guide on how to choose a deductible.
Revisit your mileage. Are you working from home and driving less than before the pandemic? You may be eligible for a lower rate based on annual miles driven. (Reduced usage discount not available in Kentucky.)
Bundle your coverage with ERIE. You can earn a multi-policy discount1 when you combine your ERIE auto, home (including renters) or qualifying life insurance policy. Learn more about how to bundle with ERIE.
Oh, and discounts? We've got 'em. Get the details in our full list of auto insurance discounts.
Remember: You Aren't Alone
When you're with ERIE, every car insurance policy comes with a knowledgeable agent in your area.
Your agent is there to help you understand and navigate all the variables that impact your rates. Contact us today to understand what coverage you're buying, why it matters and how it works.
Not an ERIE customer yet? See if ERIE can offer a more affordable car insurance rate and get a quote.
ERIE® insurance products and services are provided by one or more of the following insurers: Erie Insurance Exchange, Erie Insurance Company, Erie Insurance Property & Casualty Company, Flagship City Insurance Company and Erie Family Life Insurance Company (home offices: Erie, Pennsylvania) or Erie Insurance Company of New York (home office: Rochester, New York). The companies within the Erie Insurance Group are not licensed to operate in all states. Refer to the company licensure and states of operation information.
The insurance products and rates, if applicable, described in this blog are in effect as of July 2022 and may be changed at any time.
Insurance products are subject to terms, conditions and exclusions not described in this blog. The policy contains the specific details of the coverages, terms, conditions and exclusions.
The insurance products and services described in this blog are not offered in all states. ERIE life insurance and annuity products are not available in New York. ERIE Medicare supplement products are not available in the District of Columbia or New York. ERIE long term care products are not available in the District of Columbia and New York.
Eligibility will be determined at the time of application based upon applicable underwriting guidelines and rules in effect at that time.
Your ERIE agent can offer you practical guidance and answer questions you may have before you buy.


A better insurance experience starts with ERIE.
Haven't heard of us? Erie Insurance started with humble beginnings in 1925 with a mission to emphasize customer service above all else. Though we've grown to reach the Fortune 500 list, we still haven't lost the human touch.
Contact Edinburgh Insurance today to experience the ERIE difference for yourself.
Filed Under: Car Sense, Deductibles, Rate Lock/Rate Protect/ERIE Select Auto, Understanding Insurance Topics
|
Tagged With: Auto Insurance, Car Insurance, Personal Insurance